Video analysis
Accelerate your team's performance, generate more insights and connect members of your team online
TeamTV's video analysis tool is the ultimate solution for teams aiming to enhance their performance and gain deeper insights into their gameplay. Our user-friendly tool allows you to meticulously analyze match footage, track key game moments, and gather important statistics. Providing players with personal feedback through imagery speaks louder than words, ensuring you get the most out of your team.
Benefits

of Video analysis
Enhanced team performanceDive deep into game analysis to improve team strategy and player performance.
Time savingsAutomatic camera control and easy navigation through key game moments save valuable time.
Accessible game footageEasily access game footage for analysis anytime, anywhere, ensuring constant learning and development.
Product features
Advanced analytics studio
In-browser live recording
Interactive Performance Dashboard
National coaches video sharing
Personalized tagging system
Player development tracker
Real-time performance analytics
Third-party XML data integration
Video playlist management
Why choose Video analysis of TeamTV
10+ years of experience

With 10+ years of experience in the sports technology field, TeamTV is a trusted and knowledgeable leader.
Comprehensive Support

TeamTV provides extensive customer support, assisting users from installation to ongoing use, ensuring they get the most out of our platform.
User-Friendly

Even if you're not tech-savvy, our platform is easy to learn and navigate.
Affordable

High-quality video analysis and automatic camera solutions at a fraction of the cost.
No hidden fees

We ensure complete transparency in our pricing, guaranteeing that there are no unexpected costs or hidden fees, allowing customers to trust in our straightforward pricing model.
Flexible payment plans

We cater to a variety of budgets by offering flexible payment plans and financing options, ensuring that our products and services are accessible to a wide audience.
Continuous improvement

We are dedicated to the continuous innovation and improvement of our products and services, staying ahead of industry trends and ensuring that our customers always have access to the best.
Free trial availability

Try our software solutions for free, with no billing obligation for the first month.
What others say about Video analysis
Anneclaire Hortensius
Great platform! Ideal for sharing video footage of played matches. Also coding the matches is very easy, both during a match and afterwards.
Video analysis
To analyze a match, you can record it and watch it in full. Unfortunately, that approach isn't efficient: it takes too much time and you can't easily find important game moments. Meet video-analysis.
Unlimited users
Unlimited tags
Works on all devices
Easy to learn
Image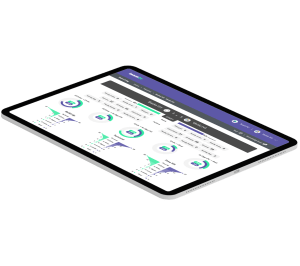 Image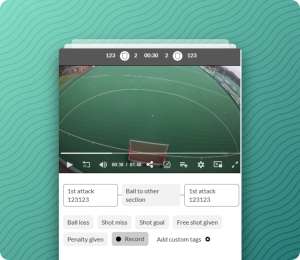 More about the product
Our video analysis tool makes it easy to analyze match footage, track key game moments, and collect statistics. It is no longer difficult to explain to players what you mean: the images speak for themselves. With video analysis you get the most out of your team. It works like this:
Using images and statistics, you give players personal feedback.
You can view live match stats and change your tactics accordingly.
The clubs in the same match pool can share their videos on our platform, so that each team can prepare for the next opponent.
You can quickly create summaries and highlight reels on the basis of the match images. Good for the online promotion of the club and a great opportunity to grow the fan base.
‍
Statistics
Automatically generate statistics over your entire game
Image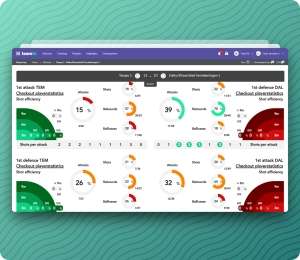 Video analysis

is available for these sports